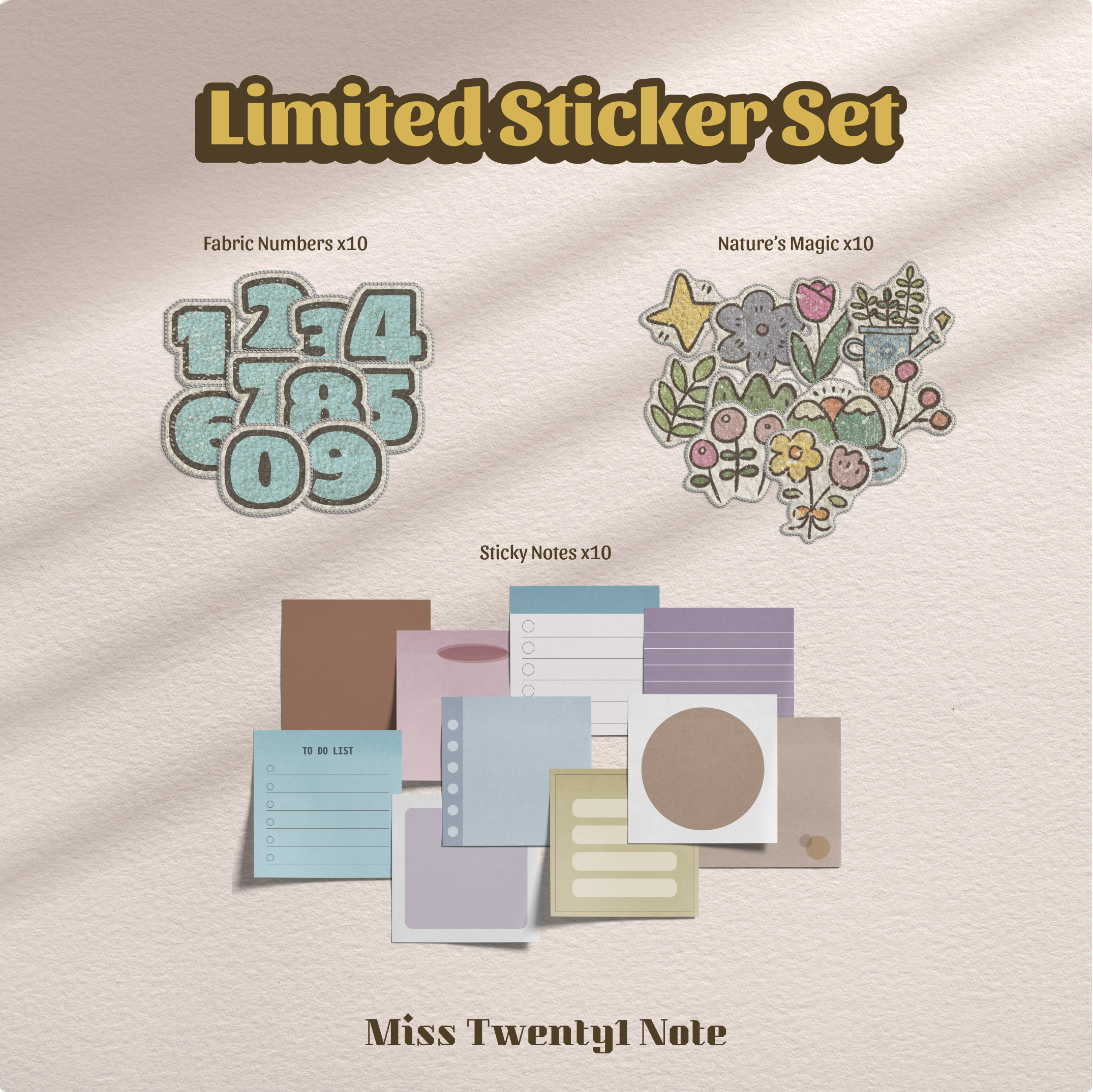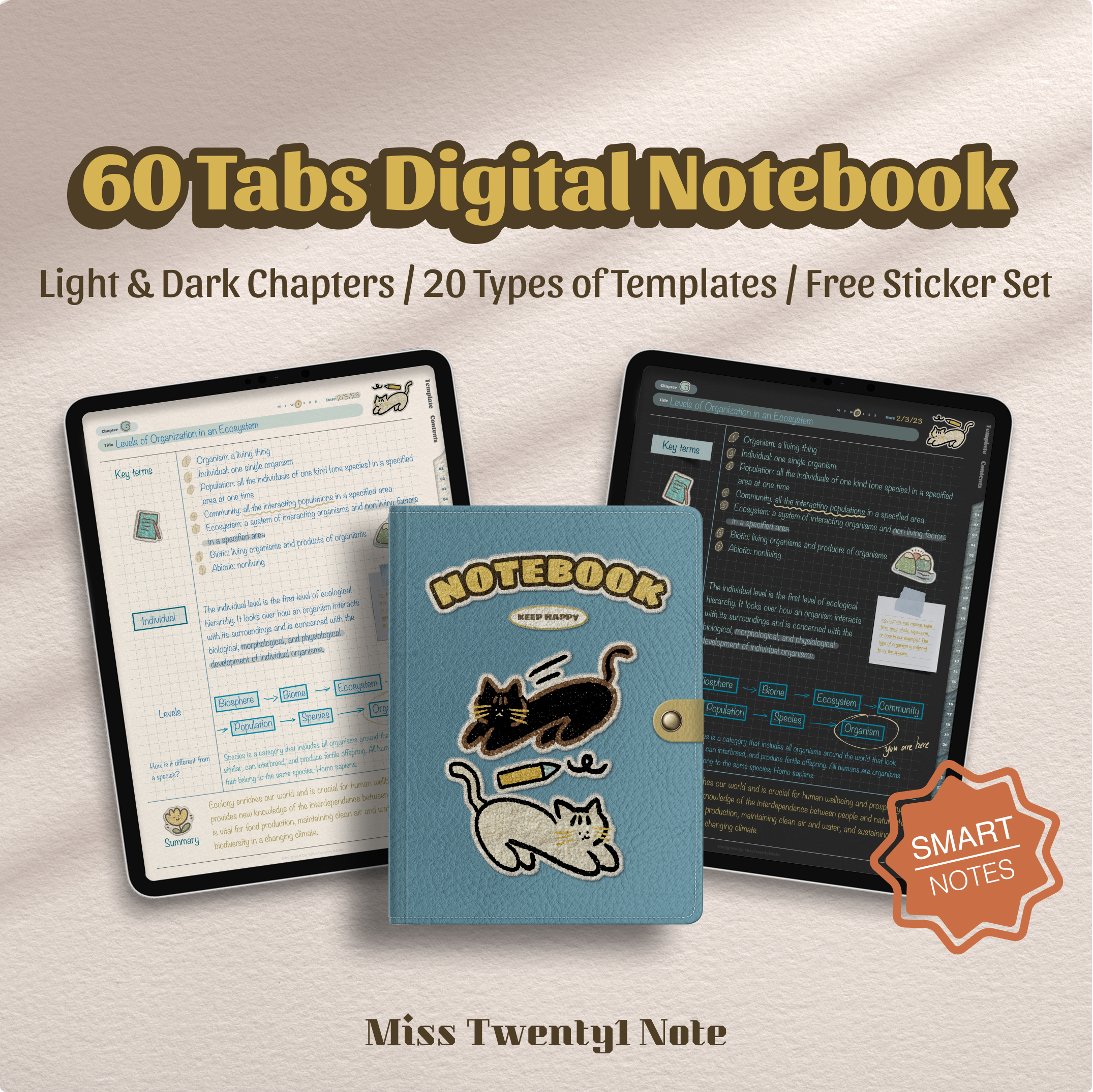 Fabric Cat Theme Digital Notebook Set

---

︎Click Here to Get this Notebook Set︎

Introducing the ultimate notebook for note-taking enthusiasts - our 60 Chapters Notebook! With 80 note-taking templates, clickable tabs, and a contents page, you can now organize your notes with ease.

But wait, there's more! Our digital notebook comes in both Light Mod and Dark Mod, so you can choose the one that suits your preferences. Plus, every tab and button is cleverly hyperlinked to a page throughout the notebook, making it even more convenient to navigate.

Say goodbye to scattered notes and hello to a more organized life. With our notebook, you can easily name and write a description for each of the 60 sections, and add your chosen note pages behind them.

And here's one more thing to sweeten the deal: you'll also receive 30 cute and useful digital high-resolution stickers for free! Use them to add a pop of color and personality to your notes, and make them even more fun to read and review. Get ready to take your note-taking experience to a whole new level!

Please note that this digital notebook was specifically designed for use with an annotation app such as Goodnotes, Notability, or XODO, on an iPad/tablet with a pencil/stylus. It is not suitable for use with a Kindle Fire tablet or PC/laptop.

Get ready to fall in love with our digital notebook and take your note-taking game to the next level!